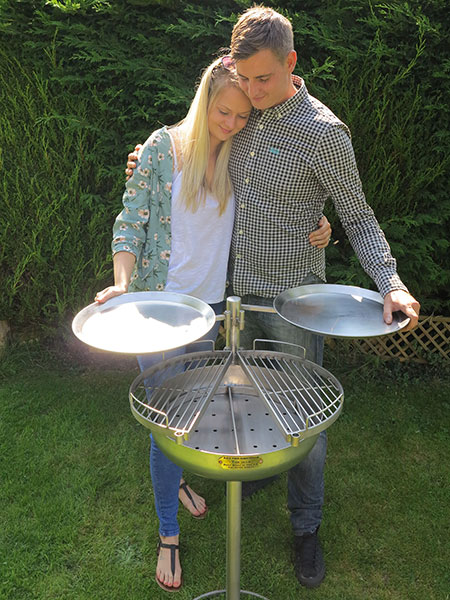 The Black Forge Mini Ikon, despite being the baby of our family, retains all the functionality, features and style of our larger barbecues, but in a smaller size. Through its compact size and variable height settings the Mini Ikon is the perfect barbecue for the urban garden, or smaller terrace.
This Mini though is no lightweight. It is manufactured entirely from heavy gauge stainless steel and is every bit as solidly engineered as our larger models.
Your Standard Ikon Will Consists Of:
- Main bowl, central post, base and top post with 9 x swivel pins. All professionally tig welded as a complete construction.
- Charcoal tray
- 2 x semi-circular cooking racks of 18 " diameter
- Cooking height adjusts from 82-102 cm
- 1 x 14" diameter frying pan/drinks tray
- Stainless steel throughout
£1,595.00